For the past 253 days, Spring has researched, written and shared a joyous gem of culture from the East every single day, as part of the three-year Look Sideways – East cultural tourism programme.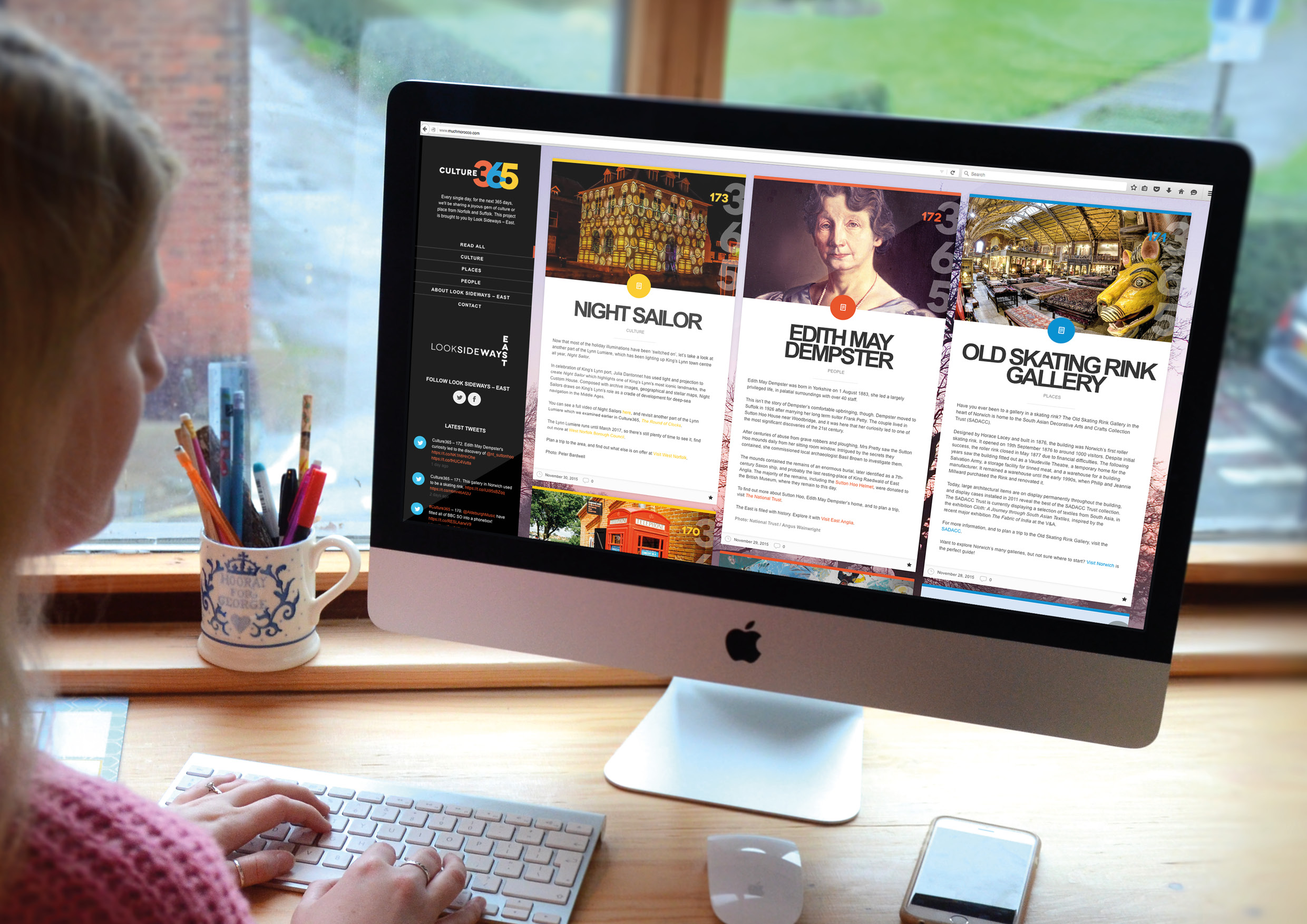 This started with a website, and as the collection has grown we have gradually introduced other media, including pinterest and instagram.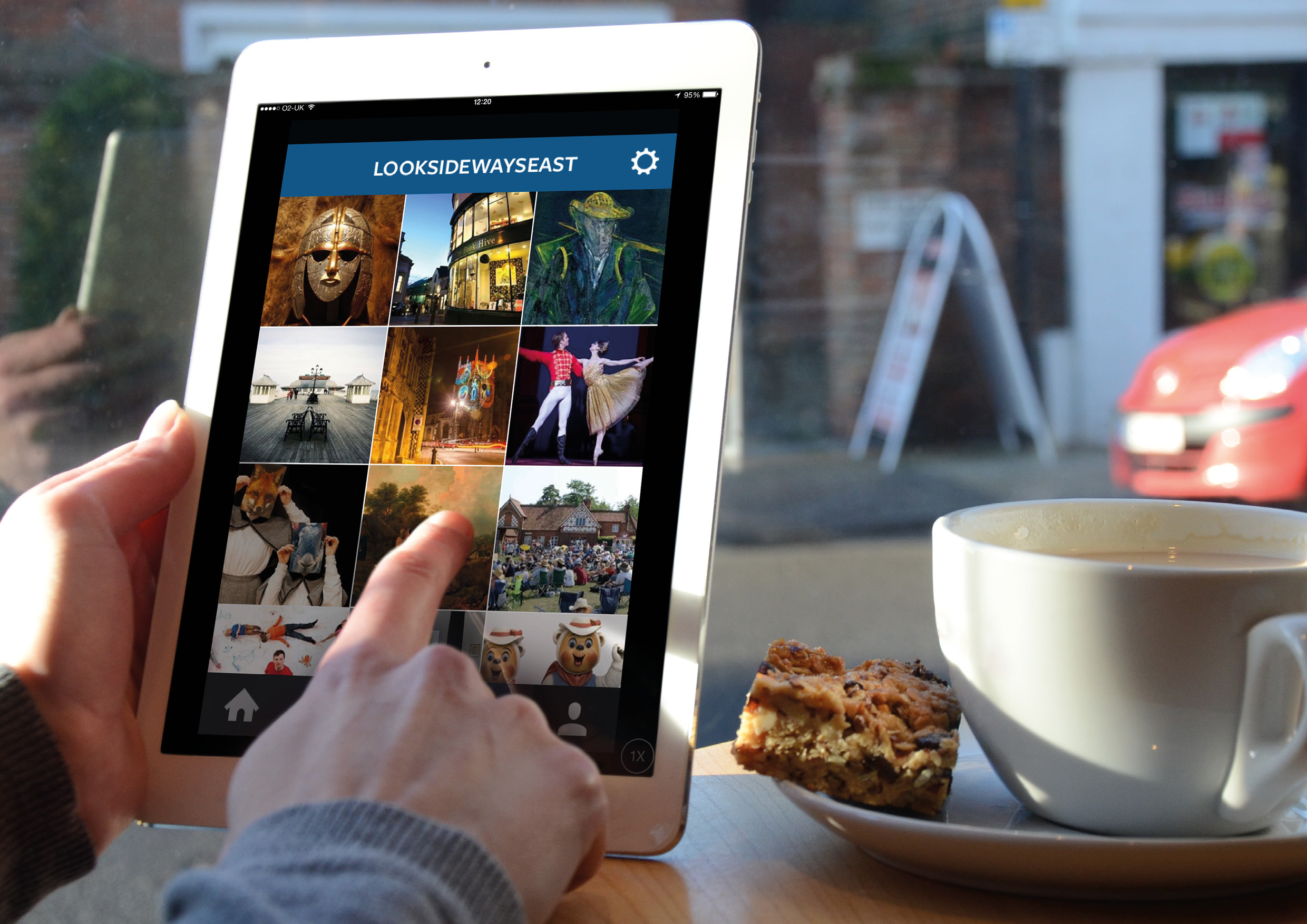 Every day, two project partners are involved – one cultural organisation and one tourism body – and links from the content sent to their own sites. We invite them to share these gems of culture and place with their own followers, to enrich their brand communications and highlight the wealth of experiences available in the East.
Since this gathering project started very many months ago we have seen ripples of impact – including the wholehearted embracing of the term 'The East' as a regional brand by the Local Enterprise Partnership, its stakeholders and partners – that demonstrate how timely the cultural tourism project is. A year or so ago, it felt as though we were at a regional tipping point, and it turns out that was indeed the case.