Being based in such a close-knit community as Southwold has its perks. Not a day goes by at Spring when a friendly face doesn't pop in for a chat, or give a little wave in the window as they walk by. (Even as I write this, our neighbour Mary has nipped in with a bottle of water and topped up our flowers.) Knowing your neighbours, helping each other out and working together to better things – well, that's what makes a community.
That's why Spring has been the Patron of the Southwold Concert Series for the past four years. Donating our finances and, more importantly, our skills, means we get to be a part of bringing exceptional, inspiring music to Southwold.
What's more, we're delighted that other local organisations share our mindset. Last Friday, the Southwold Concert Series teamed up with Southwold Primary School and The Norwich & Peterborough Building Society to put on music workshops for the pupils.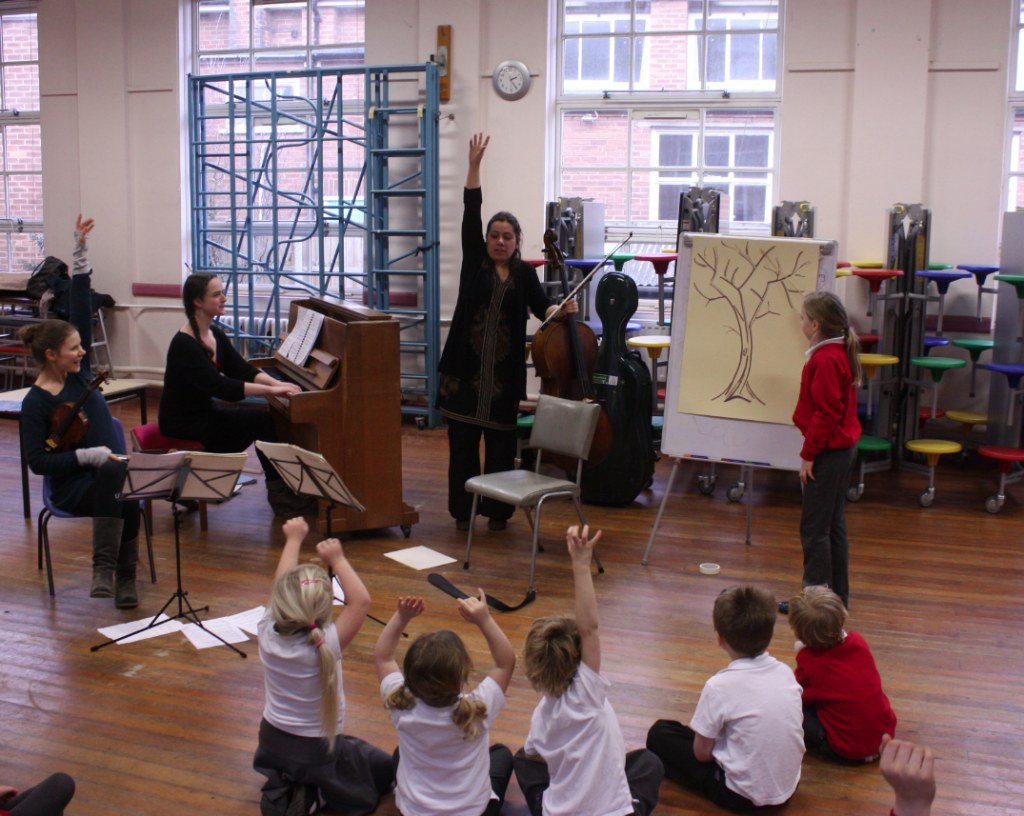 The Lawson Trio at Southwold Primary School
The workshops were led by The Lawson Trio, who went on to perform to an enthusiastic (if somewhat chilly) audience on Saturday night, in Southwold's St Edmund's Church. As former Leverhulme Fellows at the Royal Academy of Music, these three young musicians have studied under many luminaries of the chamber music world, and garnered an infectious love of music in the process. For the pupils of Southwold Primary School, there could be no better introduction to the possibilities of classical music.
Events like these workshops show just how beneficial collaborating with your neighbours can be. We all have different skills; we can all learn something from one another. And working together, we can achieve remarkable results.