A few years ago, we attached the word 'elemental' to the Suffolk Coast, as the starting point to our brand development strategy for which the ongoing platform is this website.
Last night, that word proved again its truth, as the east coast found itself utterly at the mercy of the sea.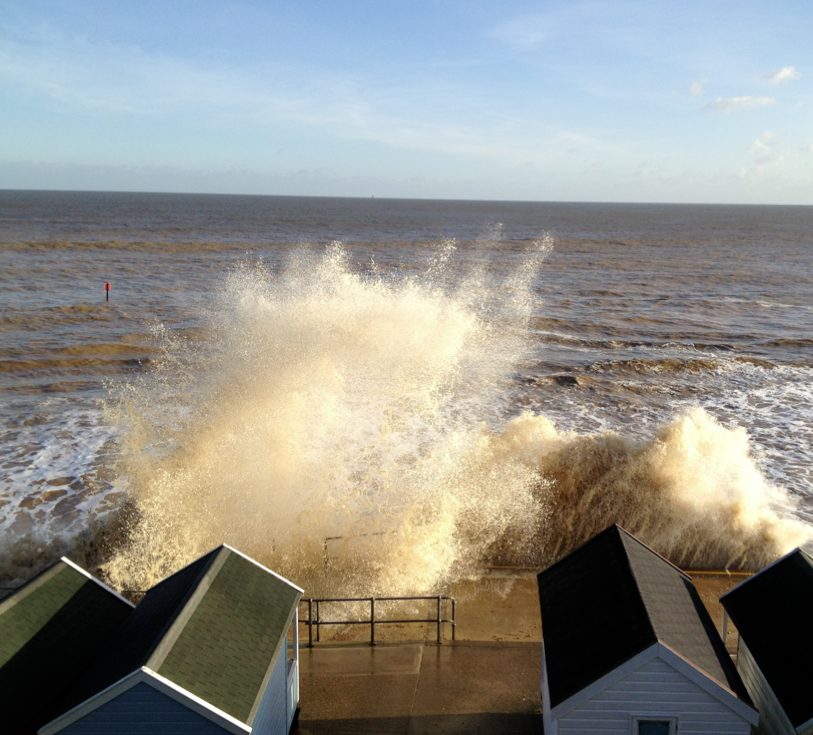 In our home town of Southwold, 300 residents were evacuated to higher land: with St Felix and The Blyth amongst those providing beds to those fleeing the tides, as well as the community provision of a warm place at the sports pavilion on the Common.
Up and down the coast, people waited anxiously for high tide, which was due at 11pm. Those who had decided to sit in their houses made prolific use of social media – proving its value as a connection point to friends in the outside world.
Luckily, Southwold escaped relatively unscathed. Beach Huts and the Harbour took the worst of the sea's force, with the Harbour Inn flooded and some huts completely swept away.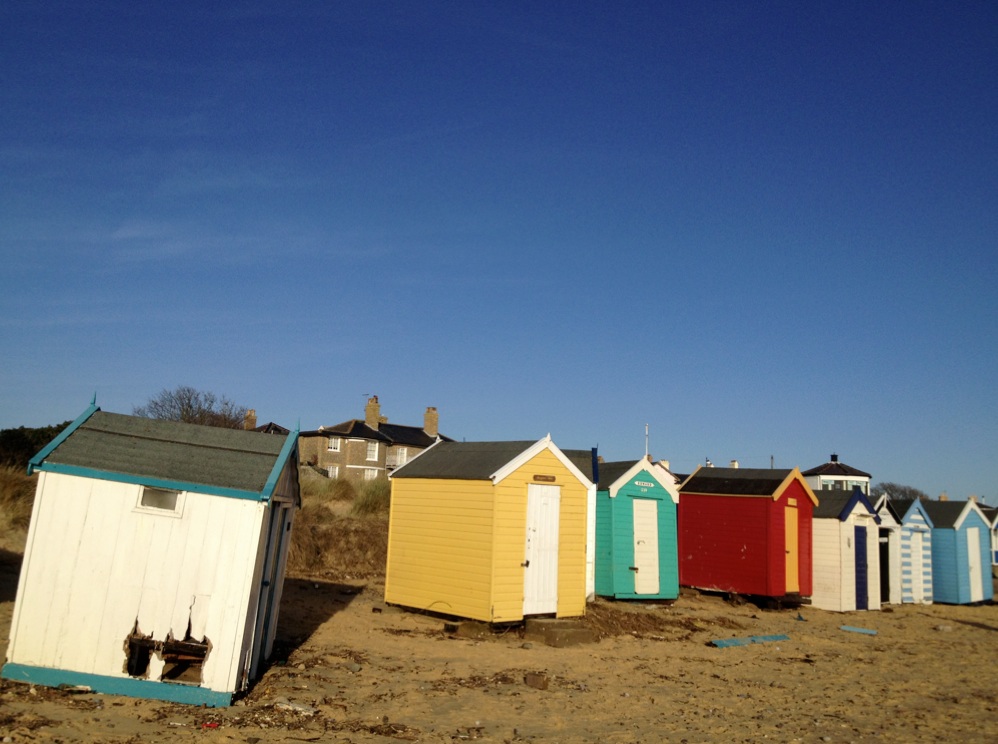 Fortunately for most of the residents of our low lying roads, the water stopped just short of their homes.
Elsewhere along the coast, people were less lucky. The internet this morning is full of images of floods, fast-tracked erosion and rescues.
So, the loss of some of our huts and a few road diversions are of course not on the scale of the '53 floods – much has been done to prevent a recurrence of the impact they had, with success.
But this does reinforce the message very clearly that, here in this very pretty seaside town, we are utterly at the mercy of the elements.
It is something of which every resident and worker in Southwold is constantly aware. It colours the decisions you make about property, lifestyle and business. It is very well hidden beneath our pretty streets, brightly-coloured strings of huts and happy atmosphere: but it's there all the time.