If you belong you are likely to be happy, loyal and productive. So what can companies do to instil this in their teams?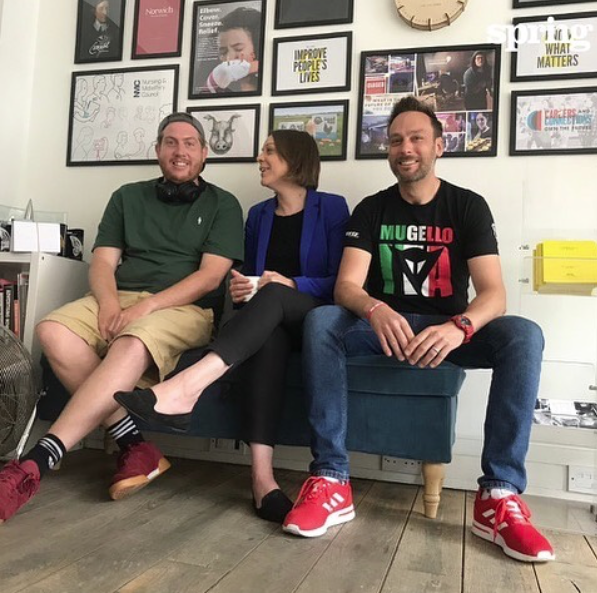 We all want to belong. It's Maslow's third most important need (once you've dealt with the sabre-tooth tiger and eaten lunch). And the benefits of having a team that's tightly bonded, where everyone feels fully part of it, are numerous. When people feel secure in their tribe they are likely to focus on team success, not just their own. They will feel able to be honest, to dissent when it matters, to be bold in their thinking, understand the need for momentum and success.
In the case of an agency – where people are all we have, and everything we have! – this is the vital difference between mediocrity and excellence.
What can you put in place to turn a workforce into a team? My experience of the last few years' changes at Spring lead me to suggest three things. Firstly, everyone needs clarity about the organisation's purpose and ambitions. Secondly, they all need a clear idea of their own role and responsibilities. And thirdly, everyone must be fully aware of and committed to the rules of engagement: the values, or in Spring's case, our Ethos.
We all have Values.
In these enlightened times, it's the norm for organisations to have a set of values. The challenge I see, however, is that often these are unclear. My belief (supported by the positive impact I have seen at Spring) is that values must be Instructive, Relevant, Ordered and Challenging.
Here are Kelloggs's values: Integrity. Accountability. Passion. Humility. Simplicity. Results.
Every word is laudable but I wonder whether people understand what is expected of them. How can you contextualise these words in cereal manufacturing? How is the process of a day, project or career at Kelloggs reflected in the order they occur? Will people feel compelled to be their best selves with these words in mind?
Here are Severn Trent Water's: We put our customers first. We act with integrity. We protect our environment. We are inspired to create an awesome company. Our suppliers support our values.
What's great about this is that they are Instructive, Relevant, Ordered and Challenging. Their people will know what is expected of them, others know what to expect of the company. They are the values of a business that is willing to be held to account. They also show personality – note the use of awesome, not excellent or great. They are confident and workable.
With a great set of values like these, the next step is to ensure that they are embedded into the organisation in every way possible. They must be displayed in buildings and on assets, built into contracts and documents, at the core of recruitment and staff development processes. They become part of the vocabulary of the business and its people: their wording must be as natural to speech as to written use.
Our Ethos
Spring's Ethos takes the form of a set of instructions, and follows the natural order of any interaction with us: we bring positive energy, it's the first impression we give. To know what matters is the crunch point early on in a project, and guides our choices about CSR, the work we accept and more. We need to make excellent work, from first ideas to successful delivery. The projects we deliver on are designed to improve people's lives. This is all underpinned by the need to live our shared vision as agents for change. And every one of us knows we need to constantly raise our game, and help our colleagues to do the same, to meet the Ethos.
It works for us because we drew it up together, really crunching down onto what every item means, ensuring that each word is the best for its purpose, setting out how this comes to life in our daily activities. As a team, we committed to the Ethos in 2015. It's been at the heart of our monthly one-to-one mentoring sessions since then, allowing us to replace annual reviews with ongoing progression conversations. It's supported our company vision and every Springer's personal vision.
Not just that, but the Ethos is on our windows and our screens, it's in our presentations and our legal documents, it's the means by which we filter our news and social media content. We recruit with it as our measurement, it's built into staff welcome packs and contracts. Everyone in the agency knows it, understands it and drops it naturally into their conversations.
The result of this Ethos – Instructive, Relevant, Ordered and Challenging, and instilled at every touchpoint and interaction – is that, in daily life at Spring, what comes across is a genuine sense of belonging.
We all know what we are working for, what is expected of us, what to expect of each other. We are clear that we want to rise to the challenge, helping to raise the bar for our colleagues and each other. There is a natural flow of honest conversation, in an environment where people feel safe to express their views and take on board the views of their colleagues. It's seen us come on in leaps and bounds, with a bonded team that is consistently delivering excellence for our clients and each other.