When we read that the charity collection from a local primary school had been stolen, our hearts went out to the children who had worked hard to raise it, and we wanted to help.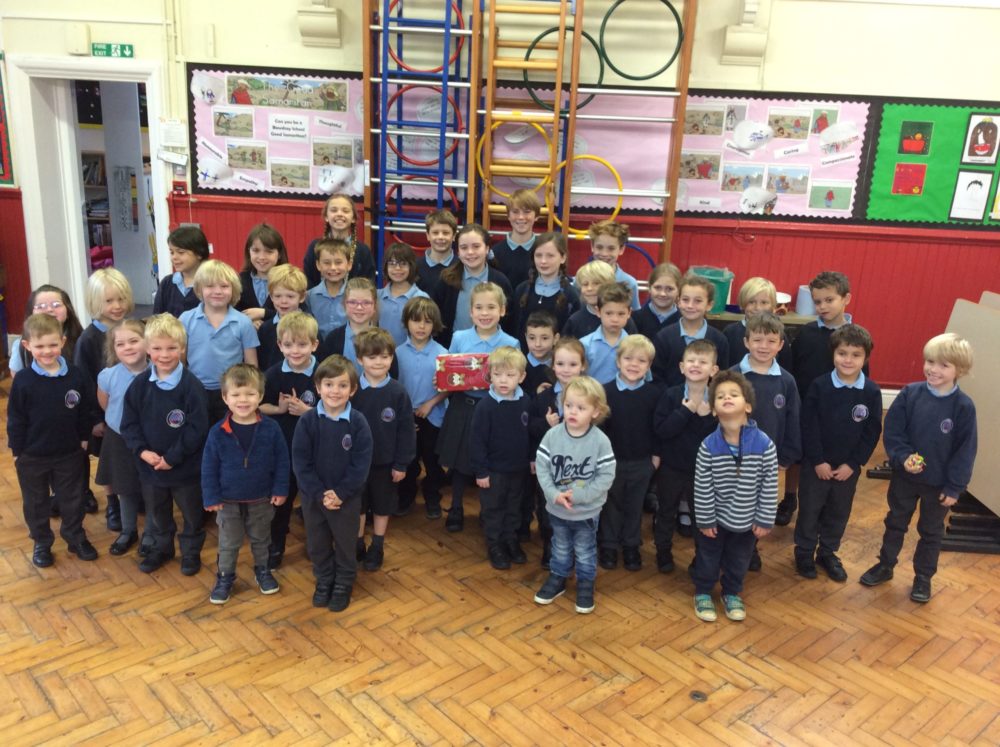 Bawdsey Primary School had put the proceeds of cake sales, student-led school tours and other fund-raising enterprises, into a safe. Unfortunately that wasn't enough to deter an opportunistic and heartless thief, who took the whole thing.
The money had been destined for Macmillan, the Poppy Appeal and to fund the School's Christmas lunch.
We read about this in the East Anglian Daily Times and were struck by this statement from the school's head, Katie Butler: "The children had put a lot of effort into raising the money. Part of the school's ethos is to help those who are less fortunate. It is sad that someone has taken this money away."
What really grabbed us was this: that Bawdsey's pupils had already made another charity box, and started to bring in their own pocket money to start filling it again. We admire resilience in the face of problems, and the kindness shown by these children.
We're also aware that childhood lessons can influence our whole lives, and we didn't want any one of these children to take away an impression that kindness can be rewarded by unkindness, or that effort and persistence can be in vain.
So Spring was delighted to be able to give the school the sum that had been stolen, with our blessings. If other organisations do the same, it may well be that the lesson the children take away is actually sometimes our efforts can bring in more rewards than we'd ever anticipated.