Since last autumn, we've been working with Felixstowe-based European haulage business Jordon Freight to create a new brand to support their ambitious plans for further growth. Recently, their brand relaunch was completed as their new website went live.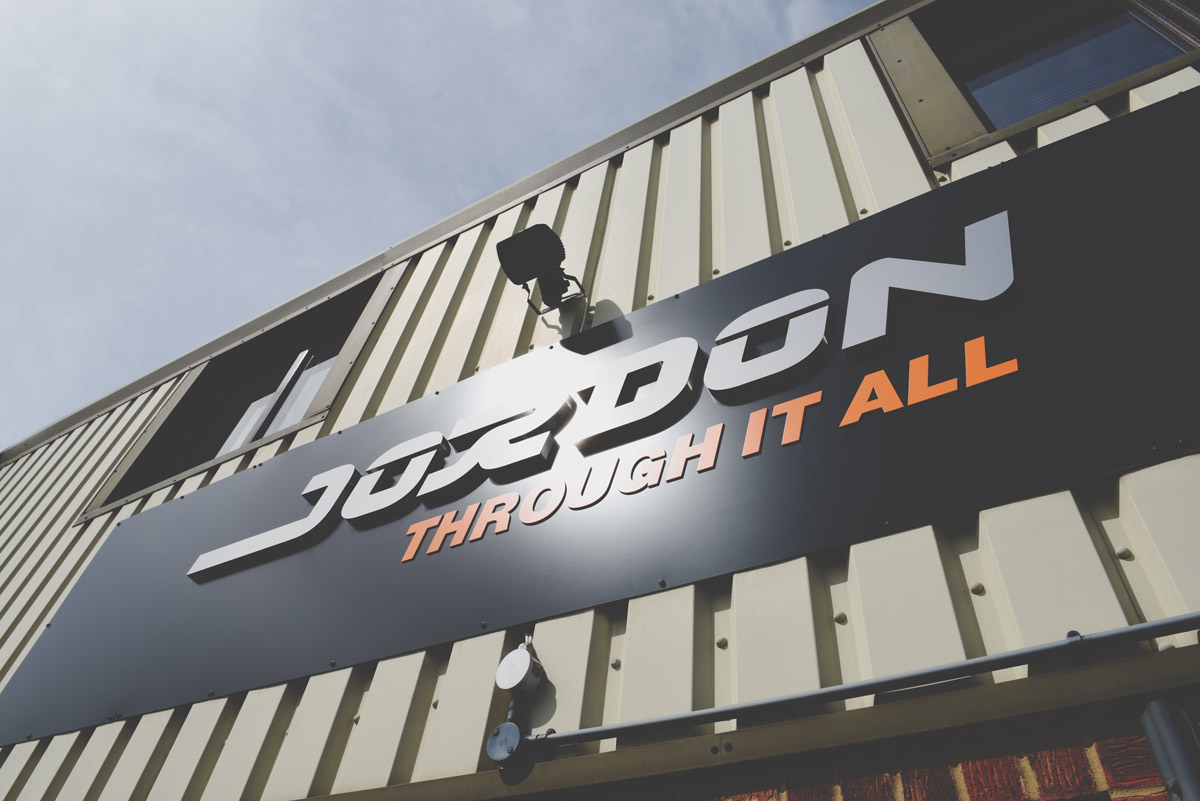 Jordon approached us back in September last year, looking for something that would set them apart from their competitors. We started by getting to know them, their market and the opportunities they had, better. Part of this saw us carry out a customer survey, in which we talked to a selection of Jordon's clients and discussed what they thought set them apart from other companies offering similar services. We also met the whole Jordon team for a project launch workshop where we identified their approach and motivations.
What came out of this phase was a clear insight: the fact that nothing stands in Jordon's way when it comes to meeting their clients' promises. Their determination and resilience means that the level of customer service they deliver is second to none, and this was something we knew we had to communicate through the new brand.
We came up with a positioning statement that represents their gritty dedication to going over and above to deliver: 'through it all.' In terms of the appearance of the brand, we had realised during the research process that people recognised the Jordon logo and it had real equity. Therefore instead of starting from scratch, we made the decision to evolve the logo into something more robust and evocative, with a chrome and orange colour palette.
The next stage was to think about how the brand would be applied, and through this process we decided on a brochure, stationery, merchandise and crucially, a new website. Every brand asset has to underpin Jordon's rugged functionality. Their new site is fully responsive and highly intuitive for visitors, with the main aim of making it as easy as possible for people to navigate and for Jordon's sales team to provide them with quotes. A video banner on the homepage emphasises the 'Through it all' message, with 'dashcam'-style footage of a lorry battling through extreme weather conditions.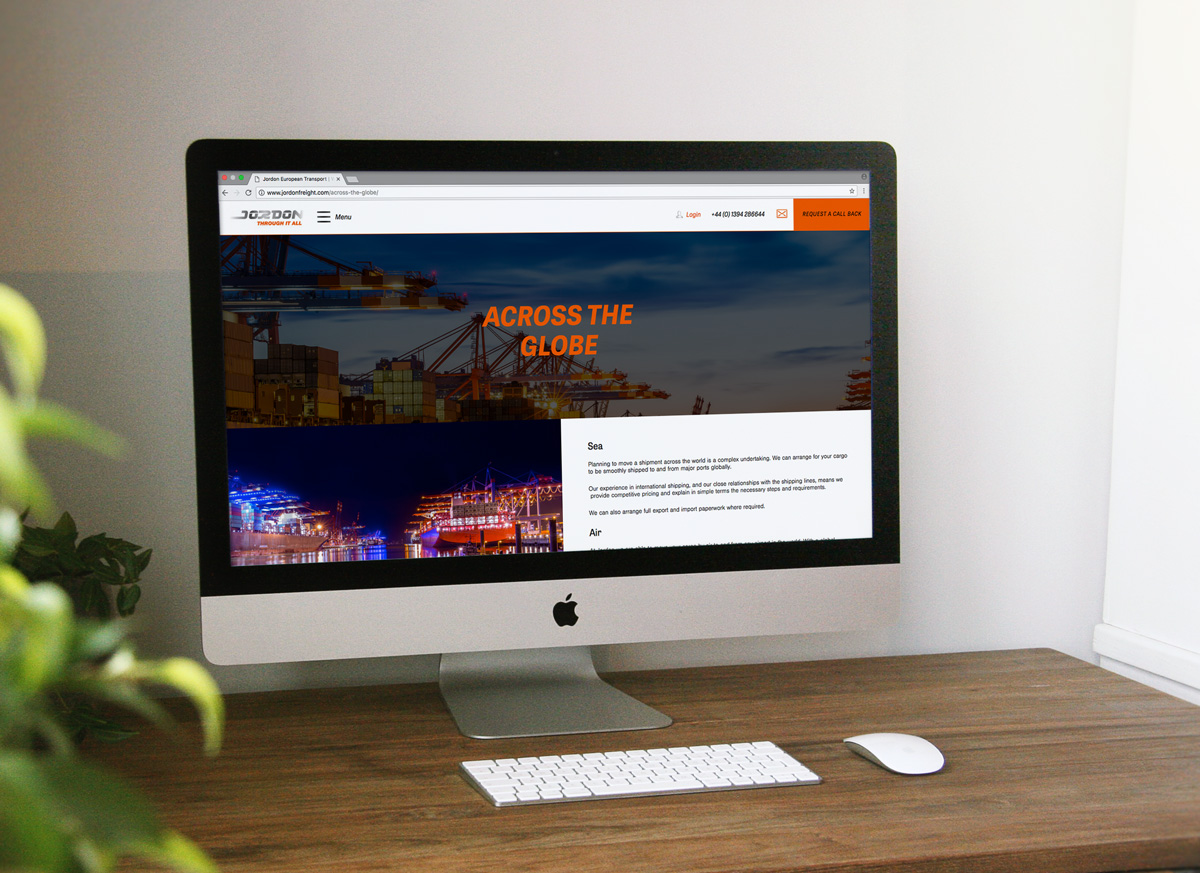 Another phase of the project has been refitting Jordon's offices. Naturally, as the environment in which Jordon's customer services team operate it's an important part of the Jordon brand, so it was important for the new look to be embedded in this space.
With the Jordon team such a key part of the service they offer, it was also important that the brand really resonate and mean something to them. They'd been involved in the journey from brief to completion and we drew everyone together to present the process, insight, design solution and applications – the team has really taken the new branding to their hearts, even wearing corporate orange to external events to support the brand!
The team at Jordon were a pleasure to work with and we're really pleased with how the work has come out. See their new look here: http://www.jordonfreight.com/