Anglian Water and Spring's 'radically different' H2OMG! water funfair stakeholder consultation project has been awarded a coveted (and rare) Gold award at the DBA's Design Effectiveness Awards.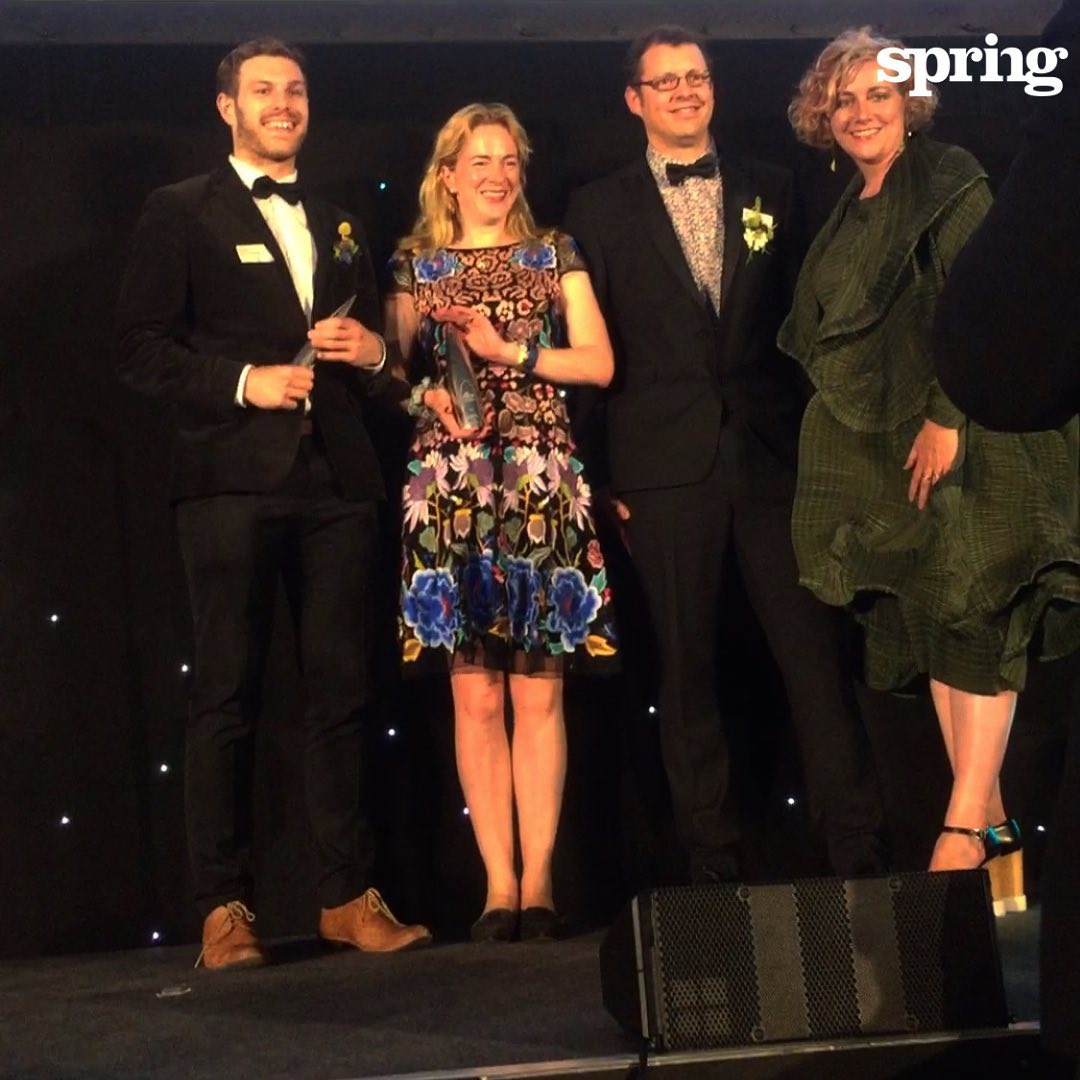 These prestigious awards were set up to celebrate and prove how powerful partnerships between clients and designers can be. They are the ultimate recognition of effective design as, to win one, you must prove beyond reasonable doubt a cause and effect between the design solution and the results.
Submissions are put through a rigorous, three-stage process by over fifty judges, leading figures from multiple industries, chosen for their understanding of how design creates change in business and society. This year's panel included
Deborah Meaden
Scot Gardner, Chief Executive, UK & Ireland of Cisco
Sigrid Brewka-Steeves, Design Director Retail at Adidas
Lucie Foulds, Global HR Communications Director at GlaxoSmithKline
Conrad Bird, GREAT Britain Campaign Director HM Government
Rufus Radcliffe, Group Marketing & Research Director ITV
Nick Laffan, Global Head of Creative Solutions Shell
… as well as luminaries from LEGO, Mars, Visa, TfL and Coca-Cola amongst others.
They were looking for design which has led to exceptional performance against the original business objectives. Scale of effect and breadth of impact were key considerations, as was commercial benefit.
On the night, 59 winners were announced, with 18 bronzes, 33 silvers, and just eight golds being awarded. These included eve, the UK's first 'bed in a box' which has increased turnover from £900,000 to £12 million in two years (silver), and Gordon's Gin whose full graphic and structural redesign resulted in a 6% increase in sales (silver). The Grand Prix winner was a Sensodyne toothbrush which was made with 45% less material to reduce costs and appeal to buyers in rural India.
Our Gold winning entry was H2OMG!, a community engagement event for Anglian Water to gather people's opinions on water resilience. Our core insight was people wouldn't be interested in a normal engagement event, but they would be interested in going to the funfair!
So in the middle of Norwich, for one week of the summer holidays, we converted the Forum, attracting families with a range of stalls and games including the Water Wheel of Fortune and Beat the Bog. It was a huge hit, achieving 21,000 active engagements, a 160% increase on our target. Over 33,000 people attended and media reach was more than 3 million. To find out more follow this link.
In summing up our win, the DBA said "Gold went to Anglian Water and design agency Spring's funfair-themed, interactive, community event, which captured the imagination of the public. Over three million people were reached, and there were over 20,000 actual interactions – three times more than the target – thanks to the radically different corporate communications."