We have created a new website for Havensfield Eggs. Recently launched, the new site is visually fresh and fully responsive, centring the focus on the good stuff that lies at the very heart of the business: the farm's 'Havensfield happy hens'.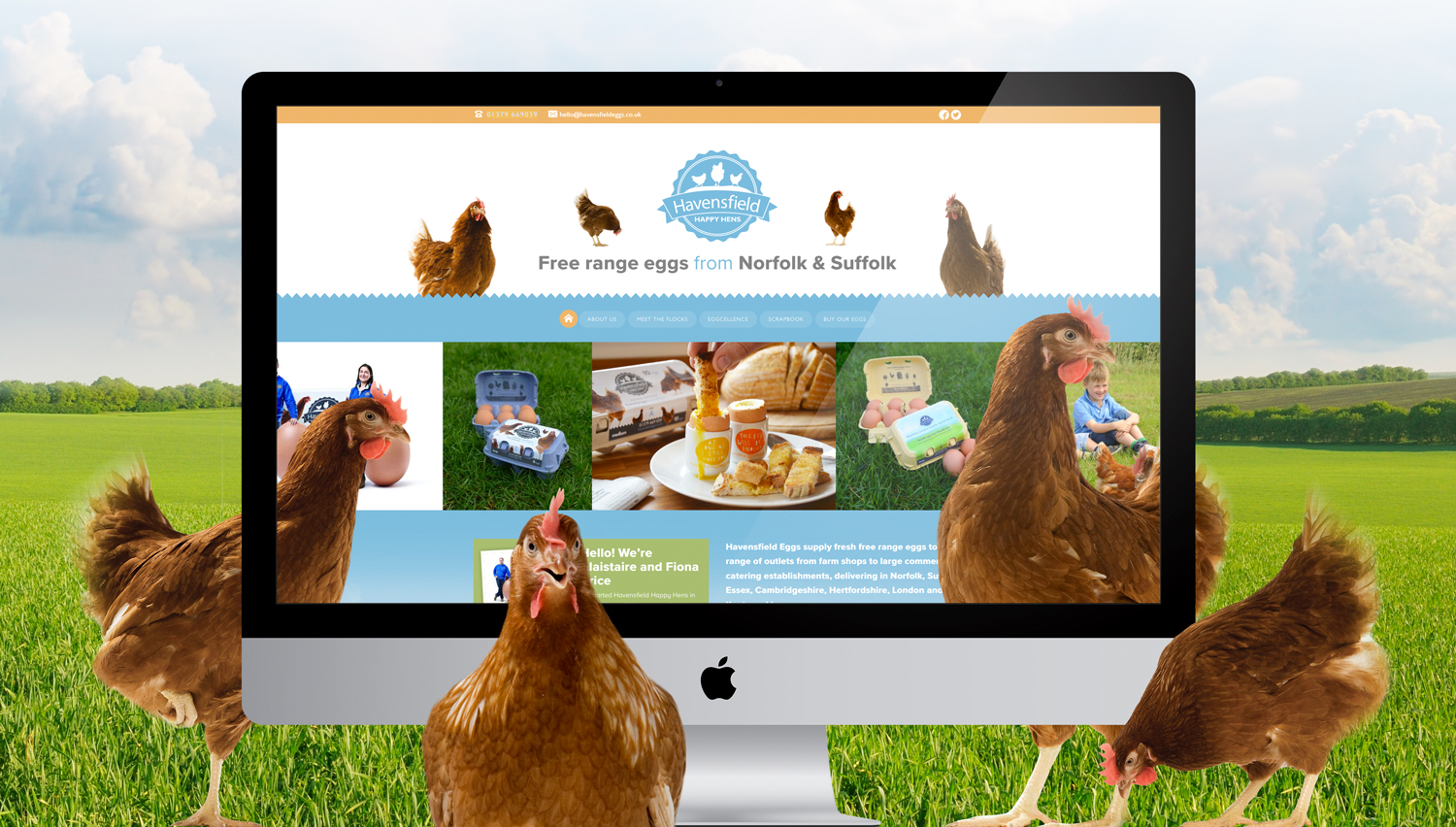 The website's purpose is to educate customers who want to find out more information about the eggs they're eating, as well as stockists and distributors.
It started with a brand – one which is wholeheartedly consumer-focused. Five years ago we created their identity using a friendly pastel colour-scheme and typeface that reflect the 'Havensfield happy hen' ethos. Images of the farm's chickens, dotted around each page as well as on egg boxes and other promotional materials, give the website a playful feel and reiterate the focus of the company: the Havensfield birds and the high quality of life they enjoy at the farm. A healthy dose of egg-related puns also ensure consistency in the Havensfield tone of voice between the website and the brand's other communications.
The website launch came as Havensfield made its television debut, appearing on Jamie and Jimmy's Friday Night Feast on Channel 4 on 27th January. The programme saw the two renowned chefs pay a visit to the Suffolk farm to meet owners Fiona and Alaistaire Brice and highlight to viewers the superior quality of free-range chicken.