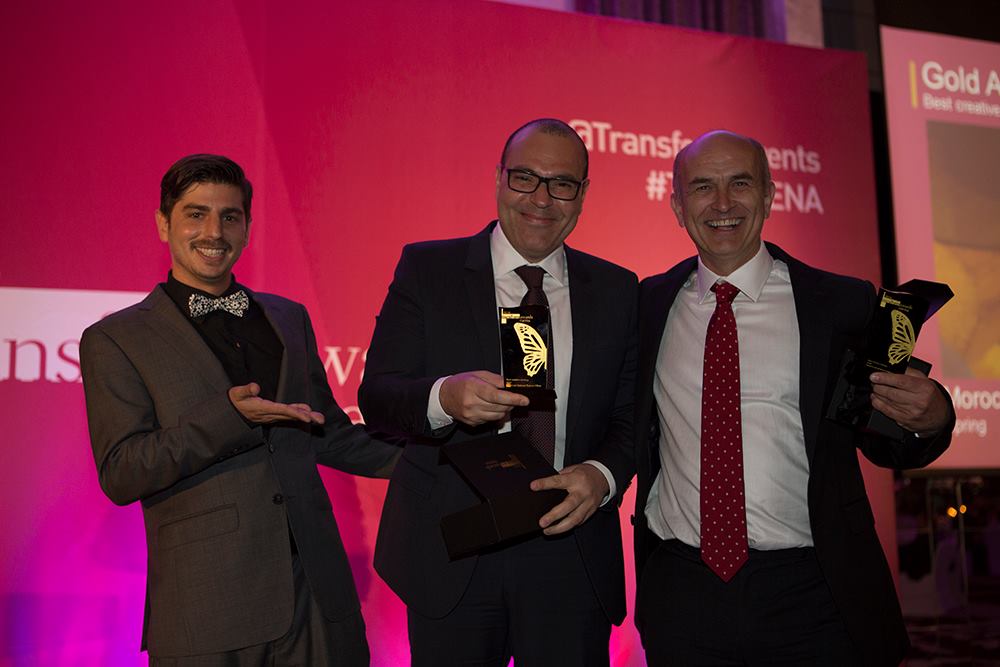 Two months ago, Spring's MuchMorocco campaign was feted at the Transform Europe awards, winning prizes including a Gold for Best Travel and Leisure Visual Identity.
The organisers were so impressed with our submissions that they asked us to consider entering the Transform MENA (Middle East and North Africa) given our client's location at the north-western corner of Africa. The opportunity to gain wider recognition for our work, plus a trip to Dubai for the awards ceremony on May 18th, was too good to miss.
And we're delighted to say that MuchMorocco picked up another three awards: Gold for Best Creative Strategy as well as a Silver each for Best Nation Brand, and Best Travel and Leisure Visual Identity.
All entries are benchmarked against peers from within that region – for Spring, it's great to know that we are creating work that is admired across continents.