University Campus Suffolk offers a fantastic range of part time courses for all types of students. Following a number of successful collaborations with us, UCS asked Spring to create a campaign to let more people know about these courses available across their Suffolk campuses.
What we discovered was that part-time courses at UCS are sufficiently varied to ensure that their students can overcome barriers – time, location and the sense of it being a big step away from 'normal life'. So Spring's campaign focused on the ease of turning your 'free time' into something productive and fulfilling.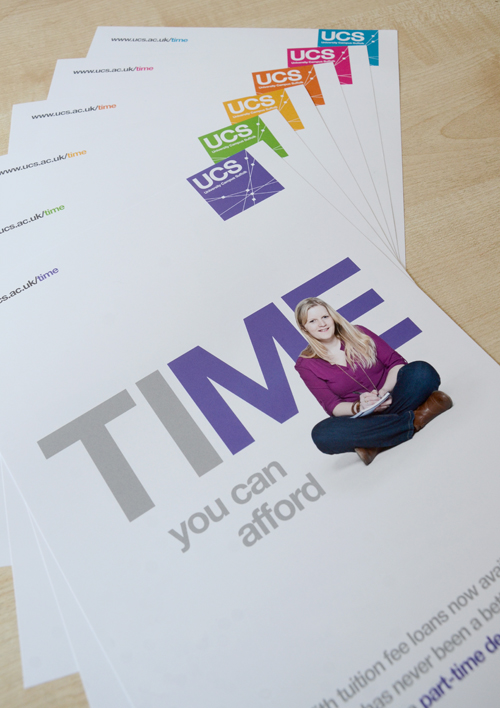 Working with the word TIME, Spring created bright graphics emphasizing the messages of 'me' time, and 'part' time. We commissioned photography of real students which we applied to the TIME graphic device to support benefit-related messages.
A roadshow has been planned, with large moulded TIME letters produced as a focus for the exhibition space at each event.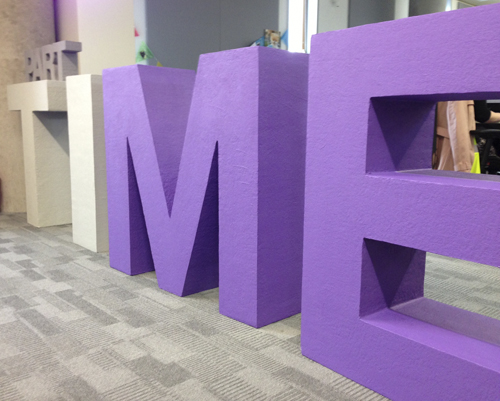 We also developed a wide set of collateral including beermats, posters and flyers to be distributed around the Suffolk hubs of Ipswich, Bury St Edmund's, Lowestoft and Great Yarmouth – the UCS centres.
Spring then worked up the part-time course prospectus within the new TIME theme – a bright feature which catches the eye and reinforces the messages throughout.
And, as an aside, we all had a great TIME working with the team at UCS again!