Digital expertise is one of the most valuable assets a business can use. It can have an enormous impact on a business's brand, revenue and exposure – arguably, it's your number one marketing tool.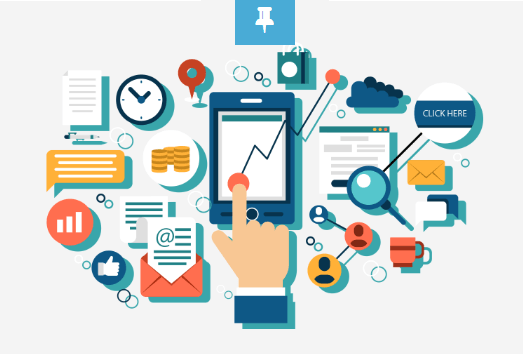 Here are Spring's top tips on how to cut through a crowded market and drive brand awareness by using digital resources.
1.Social 
Social media is a marketing powerhouse. It brings the opportunity for your brand to engage with millions of customers, whilst gathering feedback about your business or brand.
Use your digital skills by posting, liking and engaging with customers on social media platforms. Create connections and engagement opportunities with followers.
How? Devise a strong social media plan. It is not an easy task, but taking the time to create a plan with a strong brand message will attract and engage customers and enhance consumer trust. It can bring in huge amounts of traffic and potential sales.
2. Emailers
Email marketing is still one of the most common and effective ways for a business to connect with its customer base and build relationships. One of the most cost-effective and quick ways to stay in touch with your customers, it is also the way many people prefer to communicate.
Emailers are not just about sales information. Developing an email marketing campaign allows your company to cement a brand identity in the minds of consumers to position yourself as an expert through the use of content. They also drive traffic to your business and create unique content for subscribers.
3. Content 
Between social media, email lists, blogs and reports there's a lot of content floating around. Used well, content generates a strong lead generation and brand presence. Therefore it has to be at the heart of any digital strategy
How can you do this? Think about your brand story. The purpose of telling a story is to add meaning and value to your audience's lives. You also need your brand to stand out amongst the crowd: you can do this with strong content that ties in with your branding and ethos.
Frequent written content such as articles and blog posts used alongside visual resources like carousel graphics, infographics and videos also attract your audience. When writing and planning content, remember that engagement and conversations are a two-way street, so, pay attention to what genuinely draws customers to your brand.