The new Goldwing Cable website is now live
Last week saw the launch of the new Goldwing Cable website. The website is the culmination of a brand consultancy project that began in January 2015 when Gary Clarke, a Director at Goldwing Cable, first came to Spring for a brand identity that could do justice to their industry expertise.  You might not have heard of them, but if you've been to Canary Wharf or The Gherkin or used the Gatwick People Mover, then you've encountered Goldwing.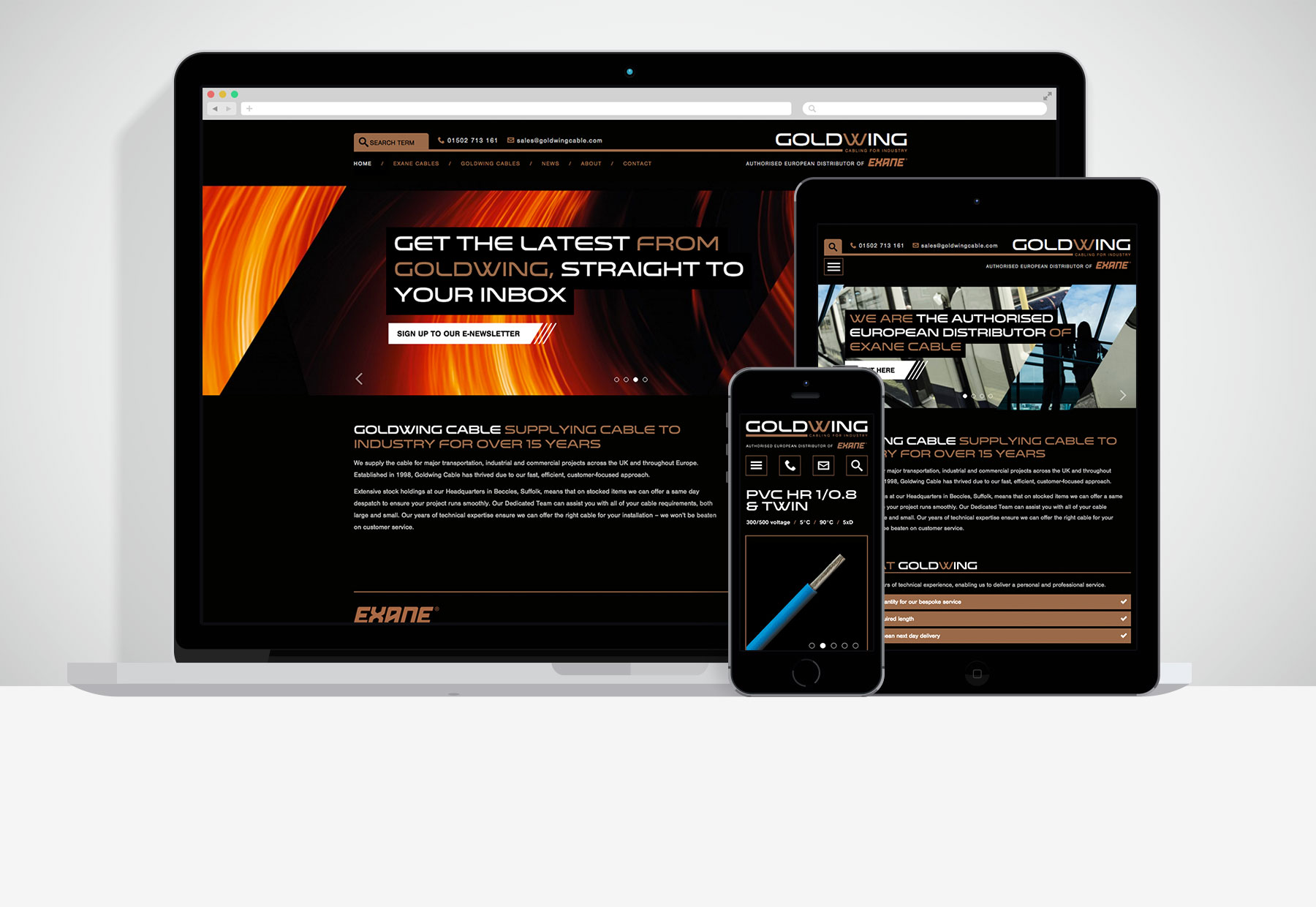 We designed a new brand identity that represents Goldwing's focus on quality products and excellent customer service. Their challenge was promoting the American-owned 'Exane' to a British market, in direct competition with comparable British products. Our challenge was understanding the difference between Exane CircuitSAFE and Exane PC (CircuitSAFE remains resistant to fire for up to two hours – hopefully that will come up in a pub quiz some day).
With their new brand identity in place we designed brochures and stationery to increase awareness of Exane at RailTex 2015. Cables in this range are London Underground authorised and ideal for use in Crossrail – something that Goldwing is promoting throughout the industry.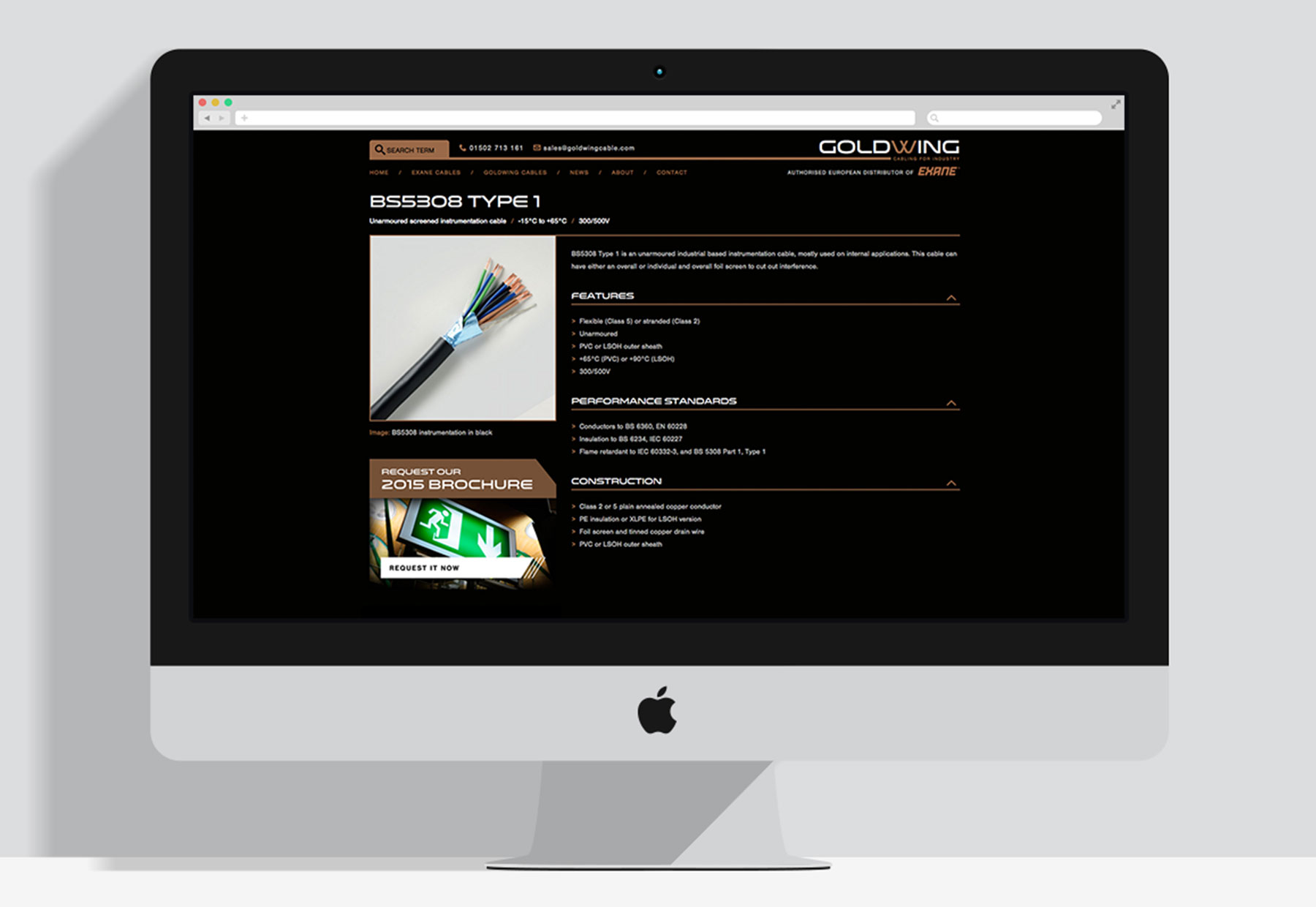 The Goldwing website showcases Exane Cable alongside Goldwing's wholesale cable ranges, providing the visitor with detailed information on each cable's properties, along with the ability to download the full specification. As with all Spring websites we designed this site to be used across all devices – giving potential customers the best user experience, and what will ultimately convert to sales leads.