It's been a good week for seeing our work out and about.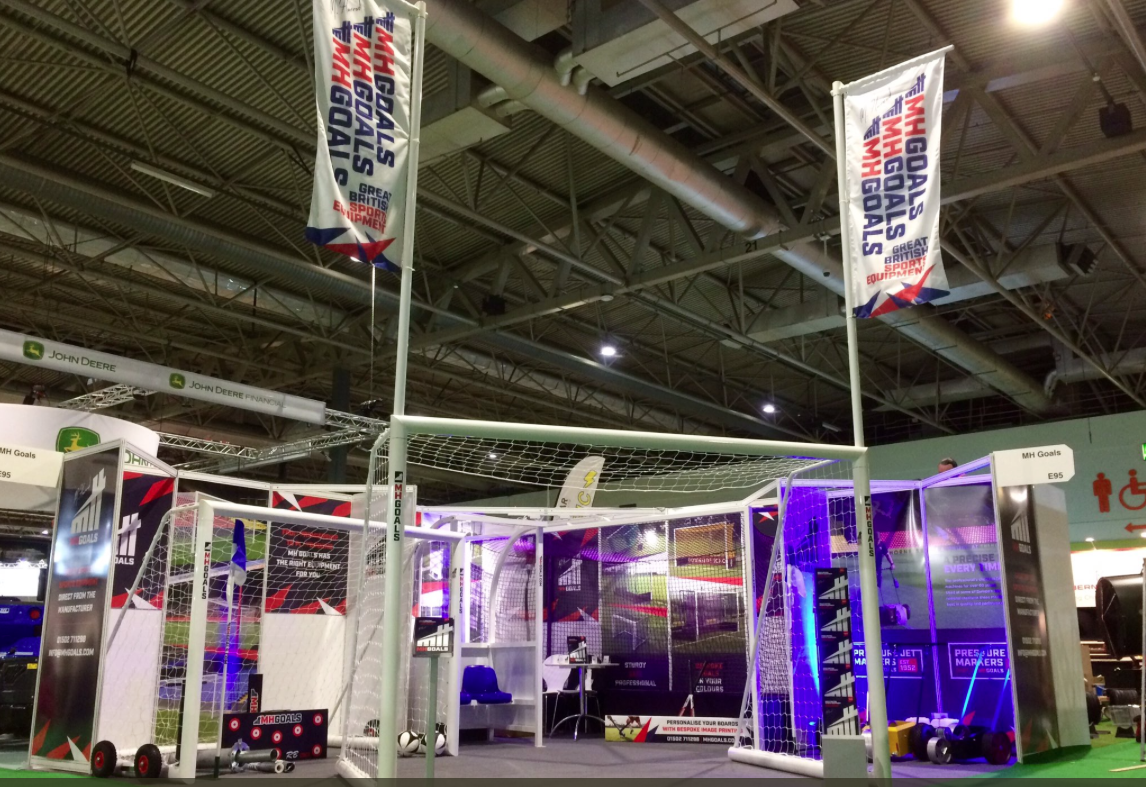 Firstly, this is the stand we designed for MH Goals exhibition at Saltex, held in Birmingham's NEC over the last two days. It's the UK's biggest event for grounds care, sports, amenities, estates and green space management, but even sharing the hall with over 260 exhibitors we think it stands out.
As well as being able to view MH Goals products and get expert advice about sports safety, visitors to the stand could pick up the new MH Goals catalogue, also designed by Spring. It's 100 pages long – 25% bigger than last year's edition – and only came off the presses the week before.
Over in East Harling, the roll-out of our new brand for Greenhouses Direct continued as the signage went up at their factory. Featuring the redesigned logo and the iconic 'teabreak' image there's now no question where you can find the Great British Rhino…